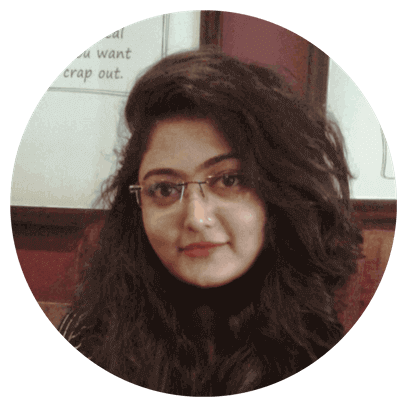 Prerona Sengupta
Rasgulla-writer, caretaker of bookworms, happy-face always, chai-lover, sorted book-shelf, live in moments.
This Is How You Can Read Fast(er)

"You must read books if you want to increase your vocabulary" – that is what our professor said the other day and when I looked around, to my much distress 80 pairs of eyes stared back him with a question in their mind assumingly that how could he expect us to read when we don't even get the time to burp (uurrrbbbhhh... oops!) after eating or even rub our eyes in the morning after waking up!
Here are a few things you could try out to get better at reading.
Avoid distractions when reading a book.
Well for the millennials it is always a race against the time but to walk up the ladder of success you must read, and this I can say not just on the basis of my work-experience or current study pressure but also because at many steps of my life I could be slightly ahead of my peers because of my reading habit. It doesn't matter what you read, even if it is about something that has no relevance (though I feel that everything that is written has a worth), yet you must grab on it like that of a 'zinger burger' of 'KFC'  if you too are a fan of books and burgers like me…. yummm…. so where was I? Yes, reading. So I gave a thought about it that why do people abandon themselves from the magical world of reading? When I asked a number of people this, I got some anchor shocked answers like 'who has so much of time', and I literally fumbled twice and even felt quirky for once when somebody regarded reading as 'no time to poop, man! when to read?'. So a sum-up from all these conversations led me to find a solution that could help me with both reading and timing. I finally landed on with some interesting solutions. Firstly, I became a guinea pig for my own research and thereby I administered my pace of reading a book.
Time what you read:
Even being a keen reader I finished my book in twelve days! So even I was a slow reader. I went through several books, spoke to ardent readers, looked through articles, pinged google baba and finally after a thousand footsteps towards my resource, I found out that like many, even I am attached to the tenacity of reading each and every word given in a sentence. It is very important to know that for understanding a write-up,  it is not necessary to go word by word. For instance, if we pass by or walk across a restaurant like 'KFC' supposedly (since it is my favorite) we don't literally pronounce the word, instead, a glance at it is enough for us to realize that it is 'KFC'.
For a second instance, if there are two billboards on advertising two different products like one as a Vodafone and the other as a Coca-Cola, we need not read them separately. As long as your eyes can reach them you can understand what are these shops are (unless you have never heard of it, the story is different). The same thing goes for reading a book. It is to know for each reader that like we don't count every drop of water in a water bucket, similarly, it makes no sense in going through each word of a write-up (are you really reading each word of my article by the way?… kidding). Also if we are looking at multiple words at the same time, observing them carefully is good enough, of course, you can't be a pro at reading by glancing if you are not much good at vocabulary and content relativity (though with time you can become a pro, trust me!). So much that I have said till now, if it has not been much of any sense then please keep on reading for a little bit more. And tadaa, here comes an app/ website for reading those articles faster that you could not read for so long and it's piled up on your desktop.
Use smartphone apps to your advantage:
There is a very helpful website (they even have their app) named Spreeder that helps you in gaining the skill of reading faster.
Once you visit it, they'll give you a display of content and for instance, if your speed is 200 words per minute, you simply need to put 200 in the given setting drop down option and click save, followed by playing it. The words will start appearing in a minute. Accordingly, you can increase and decrease your number of words per minute and so will the display increase or decrease its speed. In this way, you can learn to read faster. You can even use this website/app for reading multiple words at a time just by changing the chunk size from the drop-down list of the setting option. The amazing thing about this website is that we can put any article or content of your choice on it and through its excellent technique it would not only help you to read faster but also train your eyes. But like I always say, for everything you need to be serious and you have to dedicate some time for this in a stable way.
Other than this, if you're using an Amazon Fire HD, you can try out the Word Runner feature that throws words in rapid succession to help you speed-read.
So learning to read faster is now at your fingertips and with practice, your eyes can get adjusted in reading at a good pace. You can try out these exercises to minimize eye-movement while reading:
They say an ultra-successful CEO reads around 50-60 books a year. If you're wondering where they get time to read as many books, the truth is they don't. They've just mastered these speed-reading tricks and it's working wonders for them. Hopefully, these techniques will help you read faster and better too.
Did you check out the book-note videos on our YouTube channel, where we (try to) encapsulate the theme of an entire book in under 3-minutes? Do keep an eye out and subscribe. We will be adding more book-notes shortly.
[jetpack_subscription_form]