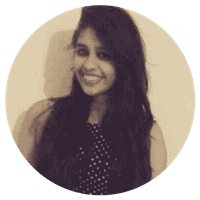 Nandita Beria
Nandita loves long winter nights as she can cuddle up with a book and ignore her roommates while they try to introduce her to their social connections. While not reading, she can be found eating peas by kilos or scrolling through Tumblr. Voted "Most likely to order 10kg of peas every fortnight" by the Big Basket campus delivery man.
10 Books To Read This Fall – A Curated List

While we all love the summers with its unlimited popsicles and summer dresses, there is something about the falls. Maybe it's the pumpkin lattes or maybe the cool weather where you can dress in oversized sweaters again (phew! thank god) but autumn with its hues of colors will always be special. With the summer of 2017 waving goodbye and the chill of the winter right around the corner, it's the best time to curl up with a nice book accompanied by a warm mug of chocolate.
And look no further, we have curated 10 top books for you to welcome the falls with.
The Secret Garden, by Frances Hodgson Burnett
One of my all-time favorite book – it had to be on top of the list. This coming of age story about a young orphan girl Mary Lennox who is shipped back to London after her parent's untimely death in India will have you grabbing your tissues. I selected this book for the theme is Rejuvenation and what better time than the fall to read about the beauty of the moors and the garden.
Wuthering Heights, by Emily Bronte
Set in the moors of Top Withens, this tragedy is today regarded as a classic in English Literature. The love story of two ill-fated lovers Catherine and Heathcliff when published created an uproar in the English community for its forward-thinking characters. Pick the book for Heathcliff's pain but you will stay for all the characters who deserve so much more. And like me, if you get Heathcliff withdrawals, watch ITV's two-part drama to finish your weekend with.
To Kill a Mockingbird, by Harper Lee
"I think there's just one kind of folks. Folks." Imagine reading this book as an 8-year-old with a huge dictionary on your lap and no definition of the statement given in it. When my dad finally explained the meaning, my whole life changed. Read this book not because it will provide you comfort in the cool nights of September but read it because it will provide comfort to your soul. One book I recommend everyone regardless of their age to read.
Curious Incident of The Dog in The Nighttime, by Mark Haddon
A book on Asperger's syndrome which will make you more humane and cry and laugh at the same time. Follow Christopher as he embarks on an adventure of a lifetime investigating the death of his neighbor's dog. The mysteries he uncovers and the places he goes to make up the crux of his story. And before you realize it, your duvet will be on the ground as you cheer on his many accomplishments.
The Night Circus, by Erin Morgenstern
When you say underrated, I say The Night Circus. The fantasy novel set in Victorian London will take you on an unbelievable journey of wonders set in a magical circus. The story between two rivals falling love is a magical shout out to Romeo and Juliet.  Celia and Marco, the two protagonists will win your admiration as they not only prove themselves to be great magicians but loyal and good-hearted people. Prepare to be dazzled.
Paulo Coelho is easily one of the best authors today. If you are searching for something to add a little soul searching and philosophy to your day, look no further. The story of a young witch Brida who embarks on a journey of occult and magic to rediscover herself and her past lives learnings will keep you hook under your blanket. Keep your diary free, because this is one book you will want to keep reading.
The Hungry Tide, by Amitav Ghosh
None of my lists is complete without Amitav Ghosh featuring once on it. Like all his other novels, The Hungry tide is an amalgamation of facts and fiction. Set in the backdrop of the Morichjhanpi massacre incident of 1978-79, the reader is taken on a descriptive narration of events and emotions. The life of the refugees, the beliefs of the natives and the modern thinking of our protagonist comes together to form a compelling tale of humans and nature existing in harmony through everything.
Dragon Rider, by Cornelia Funke
What happens when a 9-year-old is gifted a book on dragons by relatives visiting from Germany? A lifelong obsession with magic and fantasy is what. This 20-year-old book about a silver dragon and his human rider Ben who travels all the way from London to Nepal looking for the ancient hold of dragons will keep you hooked for hours. The brownie Sorel is an added bonus of cuteness.
Disclaimer: You will keep revisiting it for weeks.
Why Didn't They Ask Evans?, by Agatha Christie
I have a thing for underrated books. A book without Poirot or Marple might not hold your interest but don't judge by its cover. After reading this book, you will be tempted to scourge out more of her other underrated books for the sheer pleasure Why Didn't They Ask Evans will provide you. The story is another masterpiece by Christie which will keep you guessing until the end while the pair of Bobby and Frankie will remind you of another of Agatha's pair "Tommy and Tuppence".
The Famous Five, by Enid Blyton
Many of you must be wondering, what merits them on this list. Just hear me out. The series is always set on the backdrop of a scenic rural countryside where the children hike, swim and picnic before falling into another adventure. Be as you may but no one does nature better than Enid Blyton. It takes 5 pages for her to transport us to a blooming welsh countryside with its heathen moors and snowing Christmas. Time to revisit our childhood maybe?
This listing has made me want to revisit all the books listed here and then some. I think my fall collection is ready. What about you?
[jetpack_subscription_form]