Howdy, reader!
Meet Booksom, a curious chap who was introduced to the magical world of books at a very young age, and who has never quit reading since. Till date, it claims to have read some eleventy-thousandred stories, and wants to share them with all those who're willing to listen. It has huge plans to make this happen, and setting up this website is a step in that direction.
For a start, it has put up a bargain bookshop, where you may treat yourself to some of the most amazing stories ever read and written, for a fraction of the book's original cost. And the book – as good as new.
If you do not find a particular book in our shop (oh snap!), you can use Booksom's brilliant Compare and Buy feature that compares prices across several e-commerce portals and buy a brand new book for the cheapest available price. Well, it's a helpful tool not only for books but for anything available online. Helpful, right?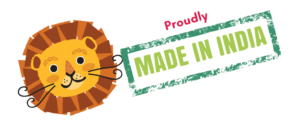 Booksom's home is based in jolly-folked Pune (Maharashtra) and is managed and maintained by three amazing humans. Follow our story on Facebook, Twitter and Instagram. Thank you for turning this new page with us.