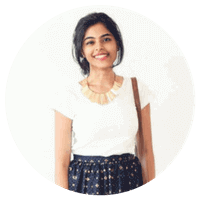 Madhumitha Sundaramurthi
Actively complains about the education system despite pursuing masters in Pune. A certified food nerd, prefers to be called gourmand instead of glutton. Somewhat of a dog lover, the youngest of three siblings = self-made boxer.
Booksom's guide to the 10 best book review & recommendation sites

In all honesty, scouting for that book can be a tiresome process. Ever longed to read a good book and just not been compelled enough by anything you see? Finding that one perfect book that you want to buy based on your taste and mood is a different task by itself.
We know what this feels like, and in today's scenario, it is only too easy to forget about the world of reading. We are having none of that. Books need to find their way back into everyone's daily routine, and that's why we compiled a list of the best book review sites.
So save yourself some time, check out the links below. Unless you are a finicky fanboy/girl who loves the smell of bookstores and insists on picking books your way, well you have our blessings anyway.
1. Omnivoracious
Launched in 2007, Omnivoracious, also know as The Amazon Book Review is a blog run by the book editors at Amazon.com. They share their passion for the written word through news, reviews, interviews, and more. In this space, they talk about books of all genres be it fiction, nonfiction, cookbooks, kids' books, romance, and science fiction. You'll find plenty of interviews with various authors, book recommendations, and reviews. Go ahead, get reading!
2. BookPage
BookPage is a monthly book review publication, which also serves as a broad-based selection guide to the best new books published every month. Founded in 1988 in Nashville, Tennessee, they have interesting giveaways and sweepstakes contests often to keep the visitors engaged, apart from some great crowdsourced reviews.
3. Goodreads
Here's why Goodreads.com is our personal favorite. It allows you to organize your own library, create a virtual wish list and view what other members of the community are reading and recommending. WIth Goodreads, you can also track the books you're reading or want to read.They also have a strong social media connection which has a huge fan following. It also comes with a Facebook app which can sometimes keep you hooked on it for hours together.
They also have a strong social media connection which has a huge fan following. It also comes with a Facebook app which can sometimes keep you hooked on it for hours together.
4. NYbooks
This one is for the intellectuals out there. NY books have established themselves as the "the premier literary-intellectual magazine" in the English language. Some of their earlier authors include writers like W.H. Auden, Elizabeth Hardwick, Hannah Arendt, Edmund Wilson, Susan Sontag, Robert Penn Warren, Norman Mailer, Gore Vidal. It is filled with endless recommendations from a list of renowned contributors in the literary worlds. Every other week, reviews of books and the arts, including music, theater, dance, and film are published by writers. This website is an absolute joy for anyone who loves intriguing think pieces and intelligent cultural articles.
5. AllReaders
This website classifies books on plot, setting, character, and the writing style and features detailed book reviews from many different genres of books. Hence, all you need to know is the kind of genres or plots that you are interested in and it will fetch you the accurate results according to the best match. Also, their uniqueness lies in the fact that their website is "Tremendously more detailed and specific than those of most other sites".
6. Kirkus Reviews
The bookworms at Booksom often find ourselves stumbling upon this site to get an idea on what to expect out of a book. Founded in 1933, Kirkus has been a reliable voice in book finding for more than 80 years now. The founder of this website, Virginia Kirkus has a really interesting story herself and the website has evolved from being a reviews magazine to launching one of the richest literary awards in the world, bestowing $50,000 prizes annually to authors of fiction, nonfiction, and young readers. They also have a huge newsletter subscription list which serves the book reviewers through a weekly email newsletter with honest and critical recommendations they can trust.
7. What should I read next?
The USP about this site is that it gives you recommendations based on the books you've already read. So all you need to do is, type a book you've enjoyed, and it then offers a beautiful list of similar suggestions. They follow a complex algorithm of combinations which then suggests books which most closely match your needs.
There are also options for you to browse the results by subject. It's a simple and straightforward website with absolutely no fuss about signing up/ logging in– A huge relief in itself! Definitely a huge thumbs up from Booksom.
8. Alltop
This one is our all-time favorite. When you visit a website, more often than not, you end up getting distracted by a number of ads and popups. This review site has some pretty neat and smooth user interface which pleases the eye. They also have a feature called " MyAlltop" which allows you to create your very own personal magazine rack of your favorite websites and blogs. They have about 32,000 information sources from which you can pick your best!
9. Kids' Book Review
If you're scouting for books for your little ones, kids book review is the place to be! Founded by Australian illustrator, Tania McCartney, it is run by a small team of women who have decades of experience in the children's book industry. They cover everything ranging from news, reviews, interviews, articles, guest posts, events and specialist literacy articles. The website is very pleasing in terms of interaction and is free from ads! What more could one ask for?
10. LibraryThing
This is the Facebook for book lovers. They have a community of over 2,100,000 book lovers and helps you store every book you have ever read. No kidding. Apart from books, they also allow you to Catalog your movies and music. LibraryThing also connects people with the identical books, suggests what to read next, and so forth.
The interesting factor about this website is that you can categorize your books from ones you loved to ones that you hope to read next, rate and review them in your personal catalog.
Is there anything we've missed? Let us know where you go for reviews, or follow us on Facebook and Instagram for more updates!
Happy reading!
[jetpack_subscription_form]