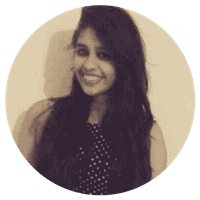 Nandita Beria
Nandita
 loves long winter nights as she can cuddle up with a book and ignore her roommates while they try to introduce her to their social connections. While not reading, she can be found eating peas by kilos or scrolling through Tumblr. Voted "Most likely to order 10kg of peas every fortnight" by the Big Basket campus delivery man.
12 LGBTQQIA Books That Will Make You More Humane

I'm touching upon a very sensitive topic in this post. Ever since 11
th
December 2013, when the Supreme Court criminalized same-sex relationships under section 377 of Indian Penal Code, a lot of people I know have lost their fundamental right. What amazes me and makes me proud every day is that rather than give in to the society, these brave individuals fight for their right to love every day. I dedicate this to them and hope at least some mindsets are changed after reading the books mentioned in this list.
'Will Grayson, Will Grayson', by John Green and David Levithan
The first young adult LGBT themed book to be on New York Time's list deserves to be on top of my humble compilation too. The story follows two Will Grayson (alternative chapters) who are as different as chalk and cheese on the surface but the similarities between the two are what forms the crux of the story and how the two come together as friends facing life and school.
You know why you should read this book? Because it will change you. Take it from someone who has read the book and felt a change in her thinking. The story of two sisters Reagan and Luna (Liam) as they face the world together while Luna transition and how far Reagan will go to save her sister will leave you in tears. An unstable home life and an equally scary high school form the background of the novel. To all the teachers and parents out there, try to introduce the book to your children and trust me, you will raise an open-minded individual.
3 Reasons to read this book: –
It's about a homosexual SUPERHERO
The author who is openly gay wrote the boom because he was upset with Marvel Comic's treatment of LGBTQ characters
The author has presented the sensitive topic in a humorous compelling narrative which forces you to question your beliefs.
I can't stress enough how compelling and beautiful the narrative is. Ash is a retelling of Cinderella but with a twist. The main character Ash is a lesbian who falls in love with a huntress Kaisa in the magical fairyland. The fight for Ash's body and soul (what she wants is kept aside) forms the crux of the story. The storytelling is smooth and drags you in the narrative as you feel the pain and anguish of Ash and her hard life.
Boy Meets Boy, by David Levithan
You will laugh. You will cry. And then you will laugh again. The fact that David Levithan features for the second time on this list must speak something to you. Let me tell you, this guy is a master storyteller. Boy Meets Boy follows the narrative of an openly gay teenager Paul and his senior year in school as he deals with homophobic parents (not his), best friend drama all while dating the love of his life. The book might sound like a cliched high school novel but it's so much more.
Love in the Time of Global Warming, by Francesca Lia Block)
By now you know I have a corner for underrated artist and books. If you haven't heard of this book, don't beat yourself up. Love in the time is so underrated that it doesn't even have a Wikipedia page (in this age where almost everything has a Wikipedia page). The novel follows the journey Pen (Penelope) makes after she loses her family and her life as she knew it after Los Angeles is destroyed by earth shaker. Oh, did I mention that it's set in a dystopian era but follows the story of Odysseys? Trippy.
Trials of Apollo, by Rick Riordan
You say Rick Riordan. I say yes. No, I am not Rick (sadly). I am just the biggest fan alive (not really). But Rick Riordan and his novels formed a very definite part of my life so imagine my happiness when I heard he is releasing a new series (five parts) on the God Apollo who is made human and roams the street of New York with another demigod. Oh, and he is gay. Sign me up. This is not the first time that Rick Riordan novel features a homosexual character (Nico Di Angelo) but it is the first time that a leading character is gay.
One Man Guy, by Michael Barakiva
Have you ever read a book that is extremely adorable and funny? Yeah, adorable. This humorously written book will make you laugh until you are on the floor with stitches on your side. A book which won't feel like an obligation to finish but like the story of someone you know and care about. The story of shy high school teenager Alex who meets the extrovert Ethan during a camp and discovers his sexuality will have you cheering for our little hero. Pick this book up for it has everything – Sexuality, Cultural diversity and a brooding hero with his overprotective family. Laugh away, my readers.
None of the Above, by I. W. Gregorio
The fact that the author is a doctor (urologist) and wrote the book on one of his patient's condition made me pick up the book last year after a quick google search.  The first book in the list to talk about the intersex condition, none of the above titles are a play on the choices usually given in any form. The novel follows the senior Kristin who is one of the most popular girls in her school. After the condition is disclosed in her school, her life unravels as she faces hatred and disgust from the people she once called her friends. It's a sensitive book for anyone who needs a little soul searching.
You take comics and you take memoir. One of its first kind of memoir, this novel strip takes you down memory lane as the author talks about growing up in the rural United States and hiding her sexuality until the age of 15 from her strict father. The book is a cocktail of humor, angst, complex family relations and non-conformity of one's sexuality. And the best thing? The book has a sequel Are You My Mother? A Comic Drama which explores the author and her turbulent relationship with her mother.
Fun Fact: The author is credited with the invention of the "Bechdel Test". How cool is that!
The Man who was a Woman and Other Queer Tales from Hindu Lore, by Devdutt Pattanaik
The best part about this book being underrated? No one is burning it or throwing Dr. Pattanaik out of the country. We have lost enough legends as it is. The author's writing betrays his vast and detailed knowledge of Indian mythology and folklore. Let me clarify something – the book doesn't try to westernize any concept. The stories are Indian and the concepts, traditions, and beliefs are Indian. Rather than removing anything, it adds a whole lot of new context to stories we grew up listening.
The Truth About Me: A Hijra Life Story, by A. Revathi
This was one book which took me a long time to finish. Not because it was boring but because I had to take time off from the anger that I felt while reading the book. It angered me how people behave with the Hijra community, it angered me how they have to fight for their basic rights and how they have been pushed to begging during traffic to sustain their livelihood. More than the bibliophiles, I would urge the people who think they have the chance break out of their close-minded thinking to pick it up. Pick it up because I promise you by the end of it – YOU will be more humane.
Delight your book-loving friends and relatives by gifting them these unique bookish merch, available only on Booksom.